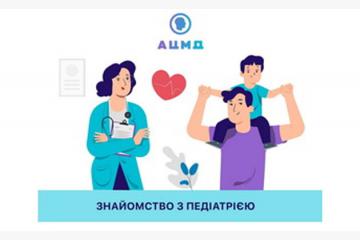 09.06.20
АЦМД-МЕДОКС знайомство з педіатрією - БЕЗКОШТОВНО
Друзі, запрошуємо Вас 14.06 (неділя) о 11 год познайомитися ближче з ПЕДІАТРІЄЮ клініки «АЦМД-МЕДОКС» Ми підготували для вас багато цікавої інформації, індивідуальні консультації, подарунки для першого прикорму, розваги та інтерактиви для всіх дітей (від 0 до 18) А саме: - майстер-клас по введенню ...
Tags: Pediatrics , Seminar / training
ON COOPERATION QUESTIONS TO APPLY
✖
We use cookies developed by our experts and third parties to analyze events on our website, which allows us to improve user experience and service. By continuing to browse our website, you accept the user terms. See our Cookie Policy for more details.
Accept
Unable to locate.
To automatically locate, allow access to your location data.