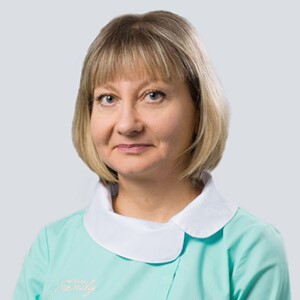 Name:
Бикова Ірина Василівна
Category: Higher Category
Experience: 20 років
Address: Kyiv, 4 Reheneratorna st.
Specialization:
Short description:
Вища кваліфікаційна категорія за фахом «Організація і управління охороною здоров'я».
Член Асоціації педіатрів України.
Курси спеціальної підготовки з надання реанімаційної допомоги BLS, PALS (Польща).
Тренер-консультант з питань подолання психологічних залежностей (Всеукраїнська Наркологічна Асоціація).
Досвід керівництва навчально-методичною роботою з групами лікарів-інтернів на базі приватного медичного закладу.
В 2007 році відзначена особистою подякою Київського міського голови за високий професіоналізм та значний вклад в розвиток медицини м. Києва.
Досвід роботи в дитячій поліклініці, в дитячому стаціонарі та на невідкладній допомозі для дітей.
Unable to locate.
To automatically locate, allow access to your location data.